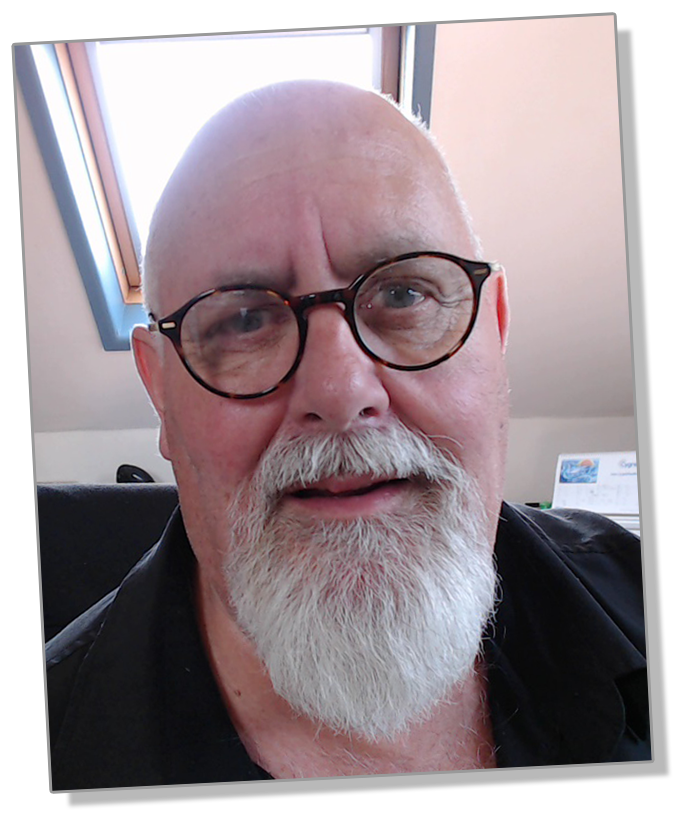 Hi I'm Kevin,
Welcome and thanks for joining me.
If the laptop, and work from home lifestyle sounds appealing?
Then you've arrived at the right website.
If you're wondering why it's called "the REAL Laptop Lifestyle?"
The answer is quite simple.
The information you discover here contains ZERO B*** S***!
I only share tried, tested and proven material that ALLWAYS works.
Everything you find on this site is 101% ACHIEVABLE, even by a complete beginner.
Unfortunately, some so-called Laptop Lifestyle gurus overhype the timescale needed to become successfully established.
One claims his material will take you from ZERO knowledge to $10,000 a month online in just 28 days!
Possible yes,
Likely – NOT VERY!
Realistically, for 99.9% percent of those who are inspired to take action by this WILDLY INFLATED UNREAL claim, will end up bitterly disappointed.
3 – 6 months would be a far more realistic time-frame, or longer to get to this sum.
However, I do know someone who set up a £5k a month WFH (work from home) profit stream in her FIRST month!
I'll share her step-by-step process and story inside.
Follow the more realistic time scale and advice you find here, do something EVERY DAY and you will be successful.
This will build momentum and breathe life into your first project.
Then the lifestyle magic will REALLY start to happen.
Shortly after this, pennies of pure profit should begin dropping into your bank account, probally on a daily basis.
Those pennies will soon become pounds, dollars, euro's or whatever currency you use.
As your additional income grows to the point it replaces the income from your job.
Then you're free to rinse and repeat the process again and again to generate MULTIPLE streams of residual income.
Grow your success as much as you desire.
Age isn't a concern!
At the time of writing I'm 62 and I enjoy what I do far too much to consider retiring!
If you're looking for a fun and lucrative retirement interest?
Or, you want:
An engaging and fulfilling career?
Need to upgrade your lifestyle and live your dreams?
Have the desire to leave the Rat Race behind you and live your life on your terms?
Then this is a great starting point, and I would be honoured to assist you.
If you have any questions, please don't hesitate to contact me.
I look forward to speaking with your again shortly.
Grab Your Copy!
Welcome to the laptop lifestyle,
It's great to have you here.
Whether your looking for an additional part time income stream, or an exciting and absorbing new career.
Or even a fun retirement hobby which pays the bills as well as a providing a few of life's luxuries?
Regardless of your age, sex or present circumstances, today could mark the start of a new bespoke, made-to-measure lucrative lifestyle.
You can do it, with a little assistance anyone can, and I would be delighted to assist.
To make an informed decision about the WFH (work from home) and laptop lifestyle, I suggest that you first click the below button and study that page.
I'll tell you EVERYTHING you need to know and its an enlightening 10-minute read.
If you then have any unanswered questions, please feel free to contact me…  
Open for business: "The LAPTOP LIFESTYLE – Discover the Simple SECRETS of Living Life on Your Terms!" …Never accept a Lifestyle that's LESS Than You
Read More »
Is that really possible? ABSOLUTELY, and I'd like to give you a residual income example which happened to me recently. To catch the last of the summer sun, my wife packed me off for a solo week's holiday in Turkey in early November. The hotel was great, and the weather
Read More »
You can if you want to! But I don't advise it! You would need a nonreflective screen, and make double sure that sand doesn't get into your keyboard. Plus, in my experience, I have found that using my tablet in bright sunlight causes it to overheat and shut down. I'm
Read More »
When it comes to employment, the one complaint I hear more than any other is: I'm fed up of Commuting! Closely followed by: my commute time is costly, and also VERY time-consuming! I totally agree, that's why I work from the comfort of my own home and gave up commuting
Read More »
Below are a few FAQ's or frequently asked laptop lifestyle questions!